It's been another busy year for me.  I got to spend time with several of my Best Arty Friends in Seattle for some Amazing Watercolor classes at Daniel Smith.  The store is incredible!  My Mom and I had a wonderful time catching up with Bexs, Jane and Angus and on top of that met some absolutely gorgeous new friends!
I was featured in the news!  It was all about my work with Beads of Courage!  I jumped at the chance to bring light to this cause.  Thank you Cheryl for thinking of me and contacting the station.  A huge thank you to Bobby Lewis from 10 News St. Pete for the absolutely amazing piece he put together.  I have added the link below.
http://www.wtsp.com/entertainment/places/bobby-lewis-on-the-road/making-courage-beads-to-honor-sisters-memory/307252432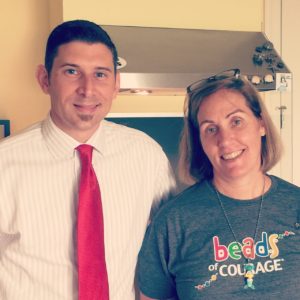 I have also been selected as a Feature Artist for the Beads of Courage "Carry A Bead" Kits.  I have been having a blast coming up with funs designs.  I have started making Holiday themed kits which have been very popular.
This entry was posted in