It has been awhile since my last post….  I have been super busy with orders and shows.  I even managed to squeeze in an Art Retreat.  I got to spend time with one of my favorite peeps from Australia, Jane Davenport!  I have a link to her absolutely Fabulous classes on the sidebar.  Check her out, you will not be sorry!!!!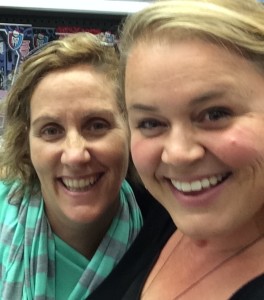 My last show was at Art-is-You Dixie. I also took a few classes.  It was my first ever big Art Retreat.  The also hold a trunk show so artists can sell there wares.  I participated and I sold almost every single mermaid that I made plus many other beads and pendants.  I was just in awe of the response to my work.  Thank you to everyone who stopped by and purchased or checked out my work!
We all received these great Name Tags at registration that were little pouches as well and great for your hotel key.  I love it!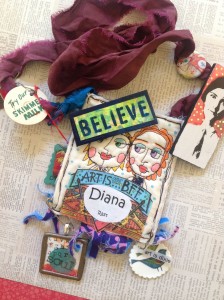 What am I up to these days?  I am currently working on two very special projects.  One for Beads of Courage, another is with Jane Davenport.  Soon all will be revealed!  I am super excited about both projects.  In between orders I am trying to get stock pendants so I can fill up my Etsy store.  I will be listing the work that I had for the show that didn't sell and new work very soon.
I am also working with a Cat rescue organization call Cat Crusaders.  I fell in love with a little 5 month old fur ball named Izzy.  She is now Lopo or Little Pooter head!  LP for short and she is in hiding.  She has huge bat ears that I know she will grow into…. I am looking forward to her antics once she feels comfortable and spends time out and about checking everything out.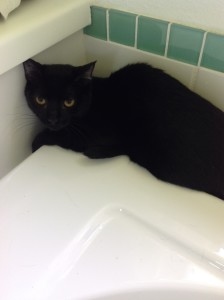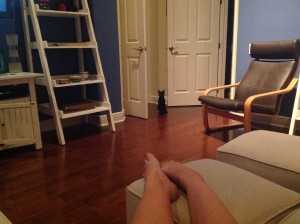 This entry was posted in