A Customer on Etsy recently asked if I could make her a Minnie Mouse fan.  O.M.G! The wheels in my head started spinning right away.  Absolutely!  I made two different versions because after I did the first one my mind was automatically thinking where to improve.  She purchased both versions and wants a Mickey Fan next!  I have made both versions and I am in LOVE!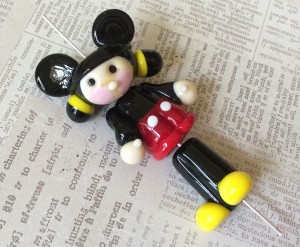 More new work… My good friend Jane Davenport was trying to come up with a name for her loyal followers… My Favorite was a Davenpeep!   Here is my interpretation on what a Davenpeep would look like. She has her Rainnbowitis shirt on,  holding her paintbrush and a ladybug has landed in her hair.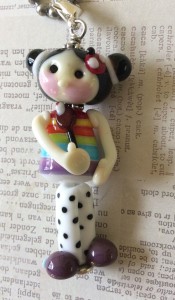 I was also asked awhile ago to create a Frida Kahlo and was given inspiration pictures.  Well I created on and the customer wanted more…LOL she asked for everything she wanted…. Well I gave her almost everything she asked for… Here are some of the work I created in my quest to make her the perfect Frida.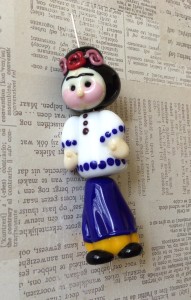 There is some other new work but I am waiting for someone to receive a gift before I post about it.  Till Next time!

This entry was posted in