So I have decided to get away from a website that takes up much of my time and switch to a blog.  I don't have to worry about FTP and if my computer goes belly up trying to reinstall everything and figure it all out again!  LOL they don't call me Dizzy for nothing.  So a little about me I am a glass bead artist.  I entered the world of Lampworking in 2006 and have been going strong ever since.  This blog will feature my work in Glass as well as my Art Journals and Mixed Media.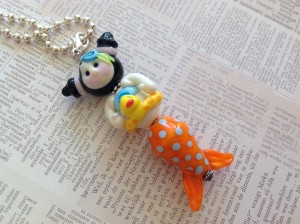 Mermaid feature quite a bit in my work.  Here is a series I am currently working on called "Learn To Swim".  It features Mermaids with floaties!  How cute is that!!!!
I am also working on a line called "Sleepy Time".  Which are Little girls in Footie Pajama's holding their favorite stuffed animal.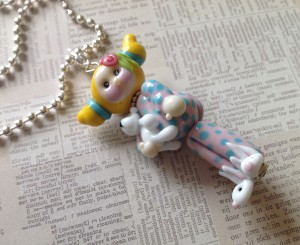 On the Mixed Media side I recently completed this canvas for an upcoming class that I will teach at Whim So Doodle in St. Petersburg.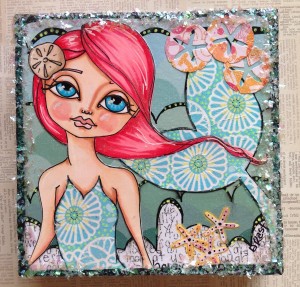 You can check out my work on Etsy

This entry was posted in